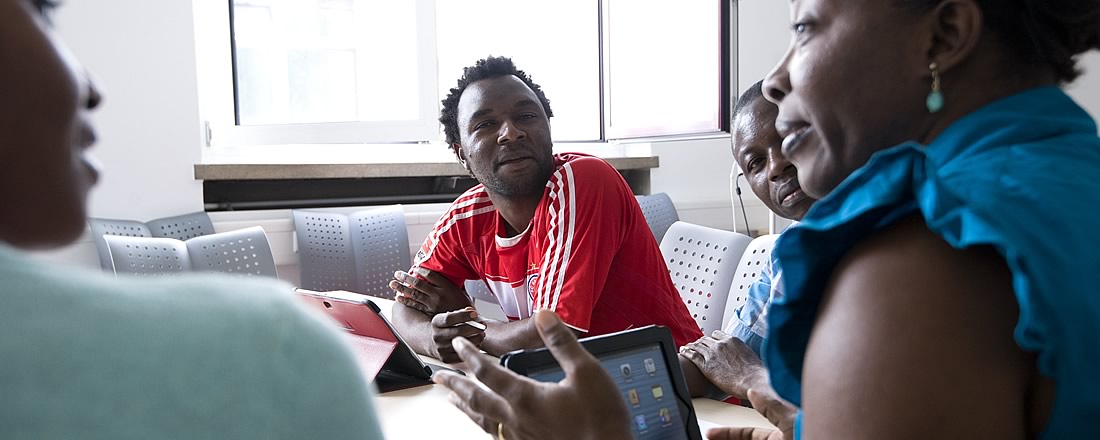 Partners
A shared goal that transcends continents
The IAS currently maintains academic relationships with 27 African universities and institutes, formalised through so-called "Memoranda of Understanding". As a founding member of the Africa-Europe Group for Interdisciplinary Studies (AEGIS), the IAS has an impressive European network at its disposal.
Aside from AEGIS, the IAS also works together with other universities that are active in the area of African Studies. Thanks to BIGSAS, the university maintains privileged partnerships with six universities in Africa:
​
The University of Bayreuth has been the driving force behind the renowned Tanzanian-German Centre for Eastern African Legal Studies (TGCL). Supported by the Federal Foreign Office and the DAAD under the banner of African Excellence, Centres of Excellence in Africa, the TGCL offers structured, highly specialised training leading to a Master of Laws or a Doctor of Philosophy. Our partner in this programme is the School of Law of the University of Dar es Salaam (Tanzania).
The University of Bayreuth is also a technical partner in the EU-funded programme "Intra-Africa Academic Mobility Scheme". As part of the project "Academic Mobility for African Sustainable Development" (AMAS) (2017-2021), the University of Bayreuth works together with a number of African universities.
The IAS contributes to academic exchange through regularly inviting visiting scholars. It supports early career researchers, fosters international networks between Bayreuth and Africa, and strengthens academic institutions in Africa. Organisations such as the DAAD, KAAD, and the Alexander von Humboldt Foundation enable African scholars to travel to Bayreuth regularly for training or research purposes.