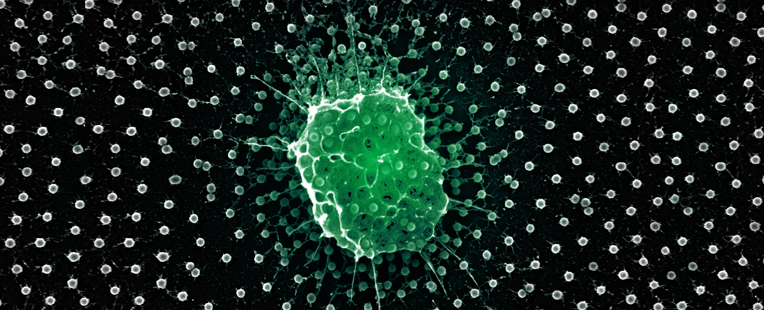 Doctorate
Doctoral Research

Despite the importance of the field, polymer and colloid science is a subject that has traditionally been neglected in university education.


Graduates with an educational background in this field are quite sought after. For example, over 20% of Germany's graduates with doctoral degrees in chemistry work in a field related to polymer and colloid science at some point in their later careers. The educational capacity of Germany's higher education institutions in the areas of macromolecular chemistry and colloid chemistry does not meet the demand of the chemical and plastics industries and related industries that deal with polymers. The focus area offers programmes at all levels in order to fill this gap. There are currently around 200 doctoral researchers in polymer and colloid science. Structured doctoral programmes are offered by way of the following:
The Bayreuth Graduate School of Mathematical and Natural Sciences (BayNAT)
It was founded in 2009. It offers an interdisciplinary platform for earning one's doctoral degree in a structured programme. The following doctoral programmes are involved in the focus area:
Polymer Science
Materials Chemistry & Catalysis
the research training group "Photophysics of Synthetic and Biological Multichromophoric Systems"
Soft Matter Physics
Nonlinear Dynamics, and Solid State Physics.
Homepage: http://www.baynat.uni-bayreuth.de/de/index.php
---
Research Training Group 1640 "Photophysics of Synthetic and Biological Multichromophoric Systems"
It offers the opportunity to carry out doctoral research in a structured programme. Dissertations address topics in the field of energy conversion and energy and load transfer. Such topics are investigated in interdisciplinary teams of physicists, chemists, and biologists, allowing doctoral students to build up a strong network. There are also opportunities to take part in soft skill modules and a special conference module dedicated to the work of a leading scientist in the field.
Homepage: http://www.multichromophores.uni-bayreuth.de/en/index.php