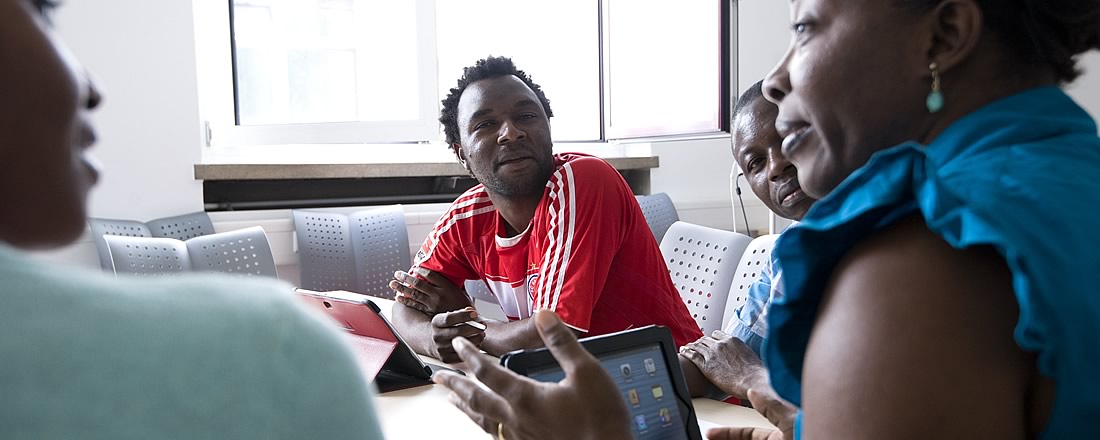 Research
Africa-related projects
Research on Africa at the University of Bayreuth has many faces. Apart from collaborative projects of interdisciplinary and/or supra-regional character coordinated by the IAS, individual departments and working groups also pursue a wide range of projects, from which a multitude of publications have emerged.
Our projects (both empirical and theoretical) receive funding from a variety of sponsors, including the University of Bayreuth and external partners.
Among our flagship institutions with a high output in terms of knowledge and research is the Bayreuth International Graduate School of African Studies (BIGSAS). Around 100 young scholars are currently carrying out doctoral research on topics related to Africa. In the first ten years of its existence, BIGSAS has also produced just as many alumni.
The research profile of BIGSAS represents the entire range of Africa-related research at the University of Bayreuth. It is divided into three areas representing key topics that are of relevance in contemporary Africa as well as around the globe:
Orders and uncertainties ...more
Mobility, communication, and differentiation ...more
Change as a process: practice and politics ...more
Since 2012, the Bayreuth Academy of Advanced African Studies has emerged as another outstanding venue for enriching encounters and knowledge production. The Bayreuth Academy is an interdisciplinary research centre at the University of Bayreuth. Since 2019, it has been part of the Cluster of Excellence "Africa Multiple". One of its major objectives is to intensify academic exchange between Africa-related fields and other subject areas, especially in the humanities and the social sciences.
In addition, the University Library hosts an extensive collection of books, periodicals, and other media items relating to Africa. Even the Botanical Garden has a focus on Africa.